Skip to product information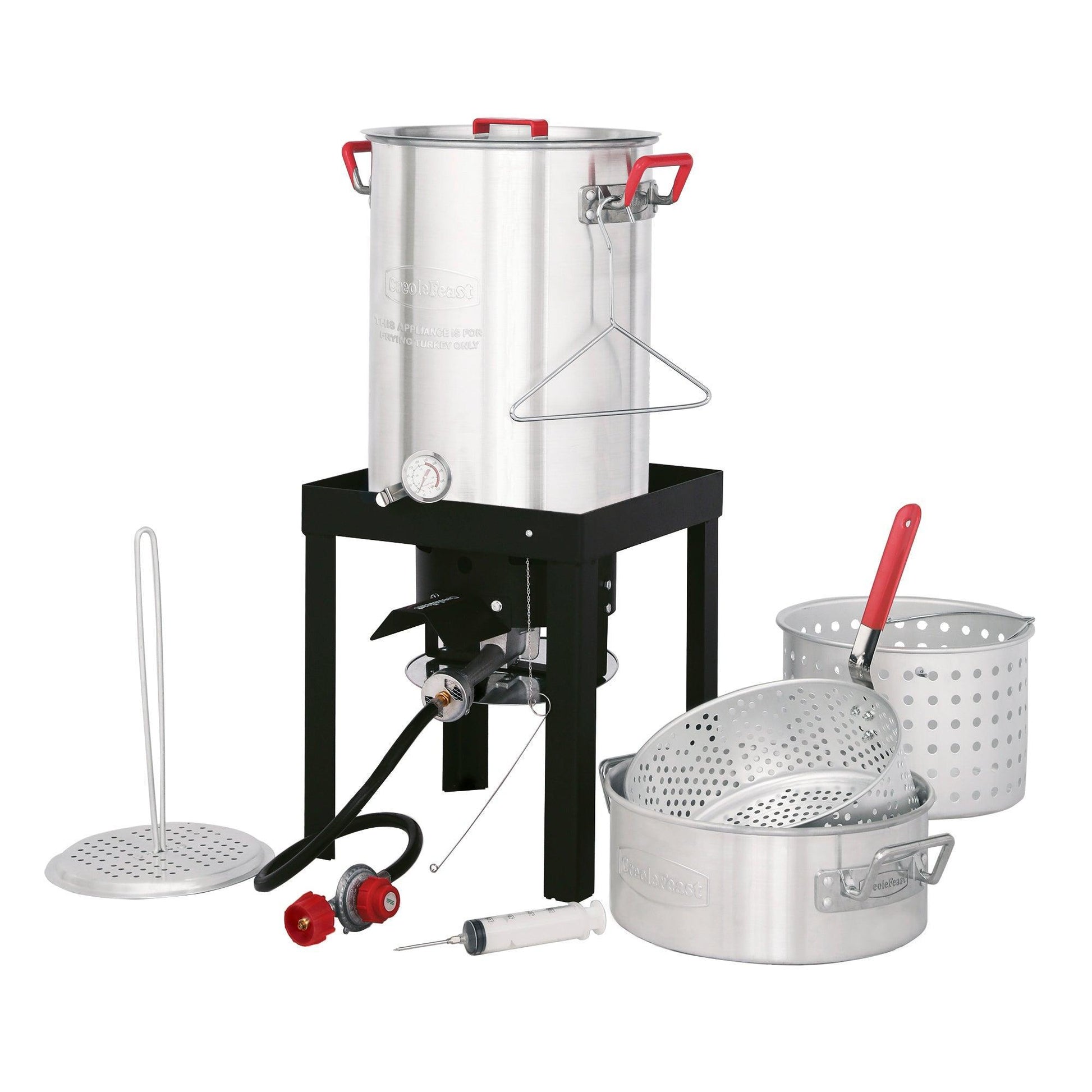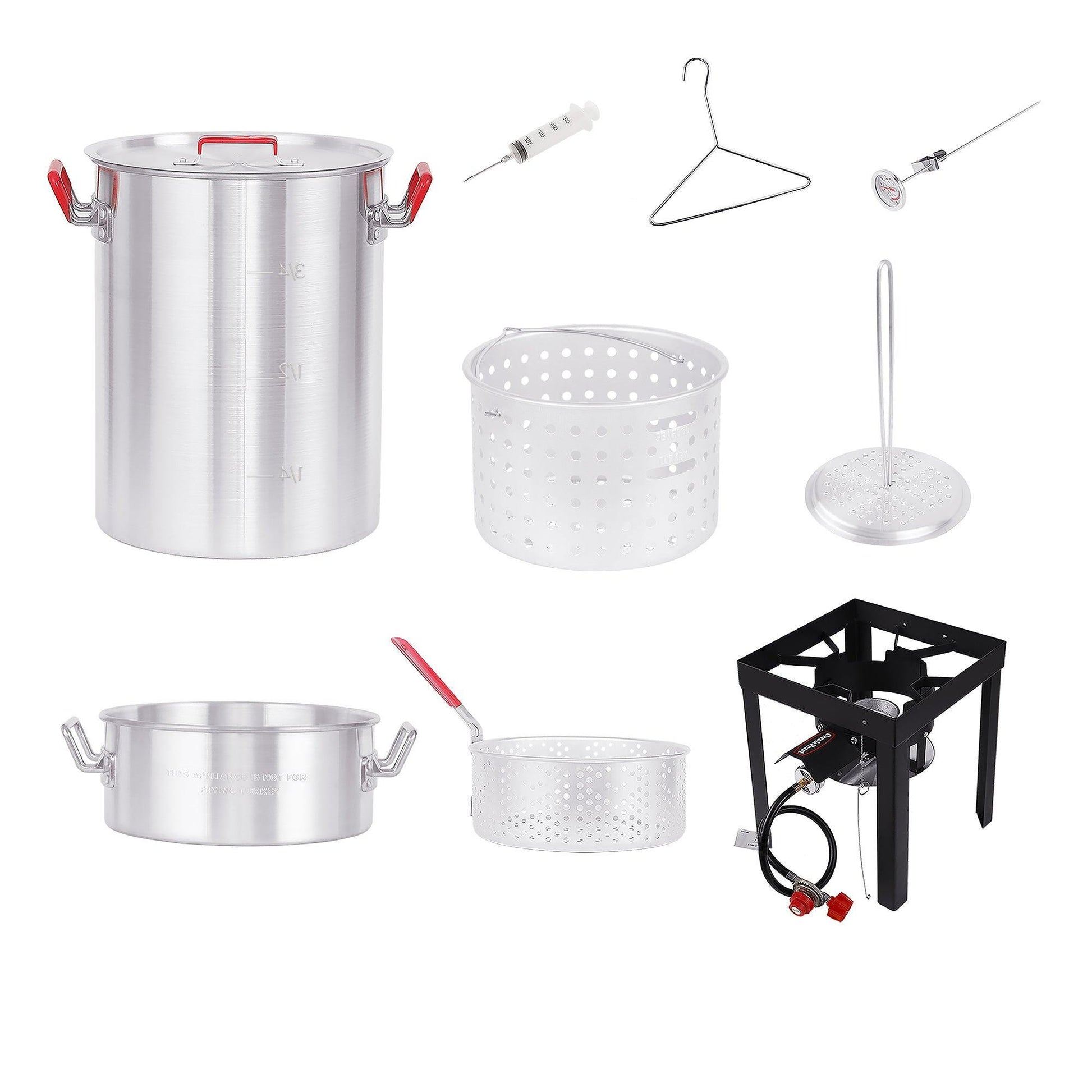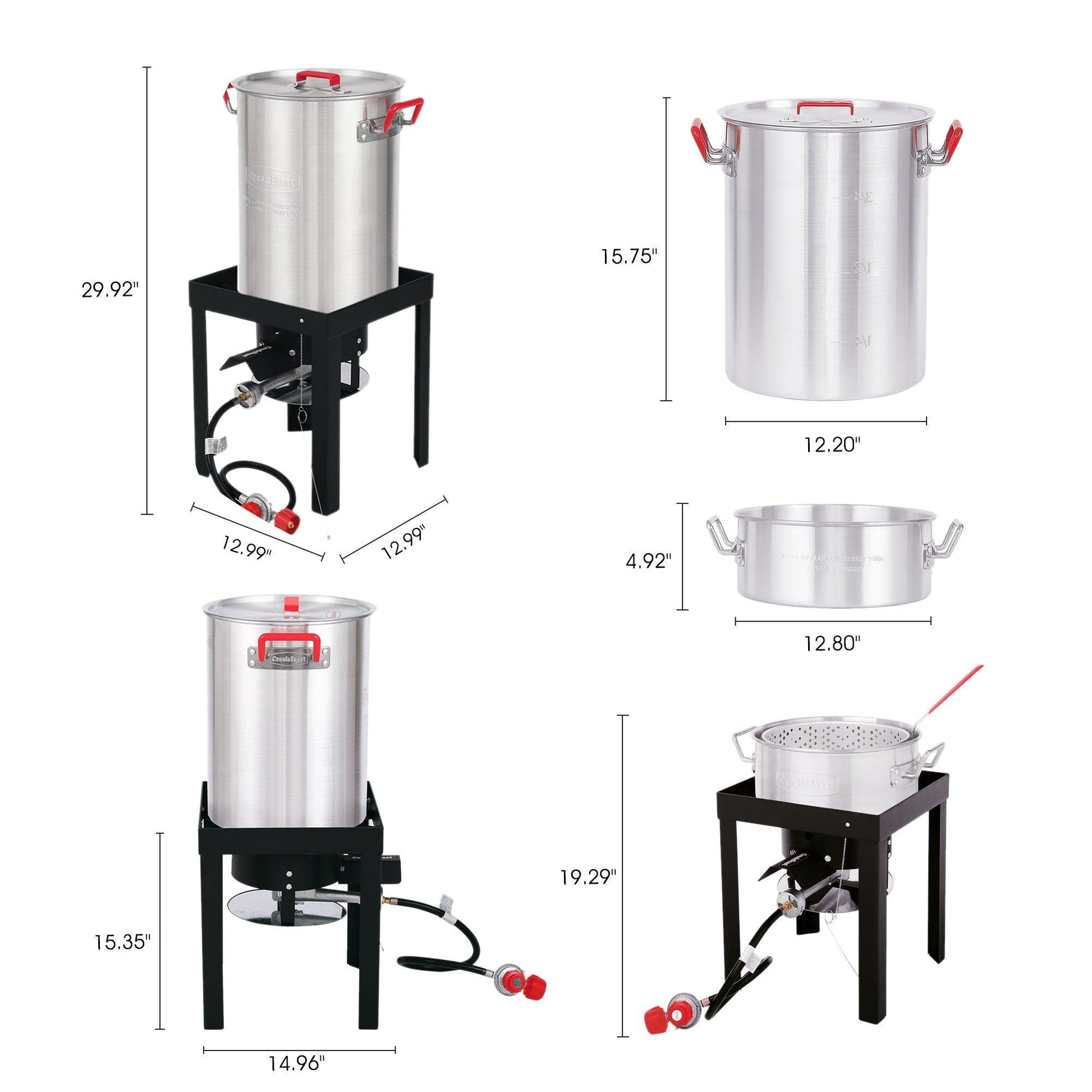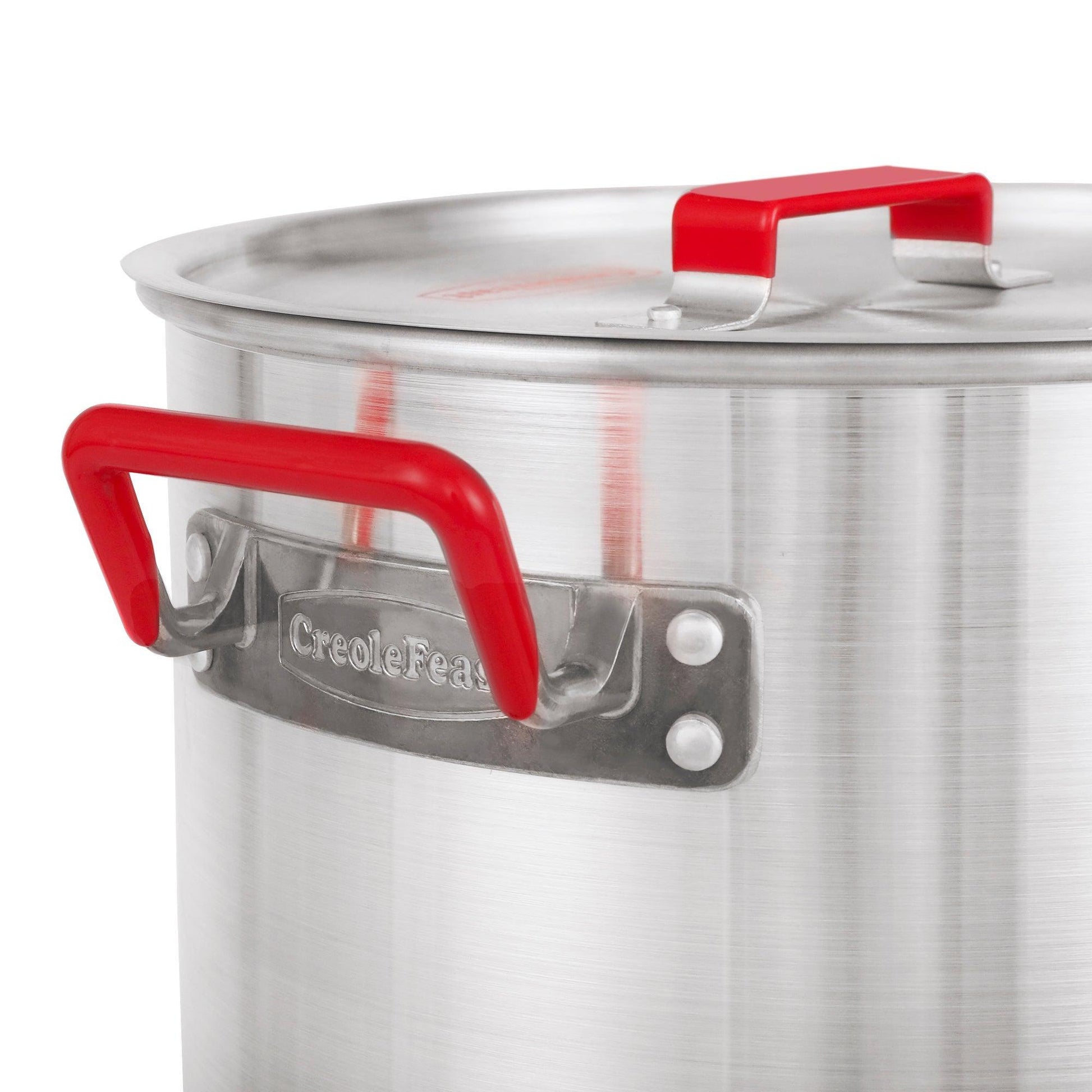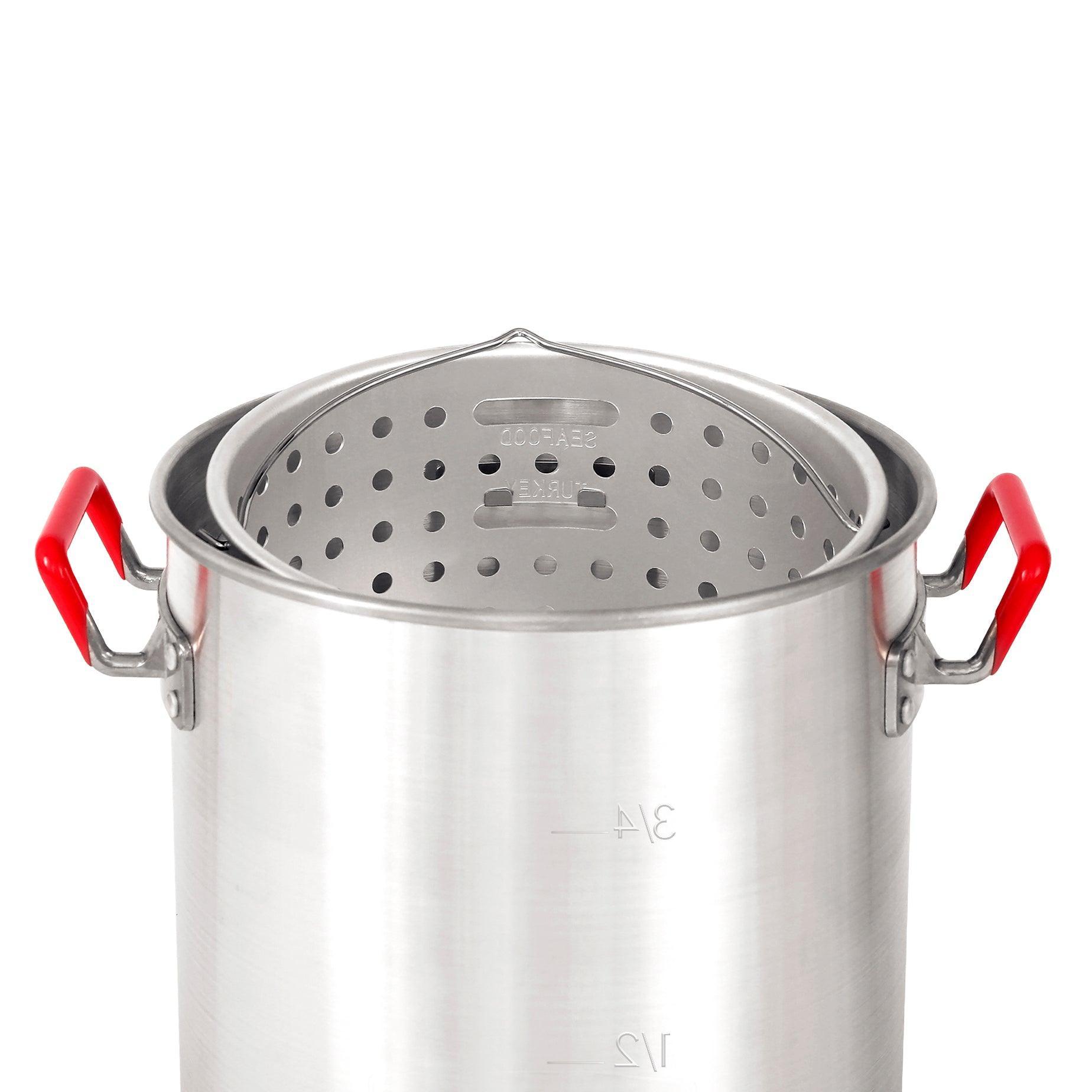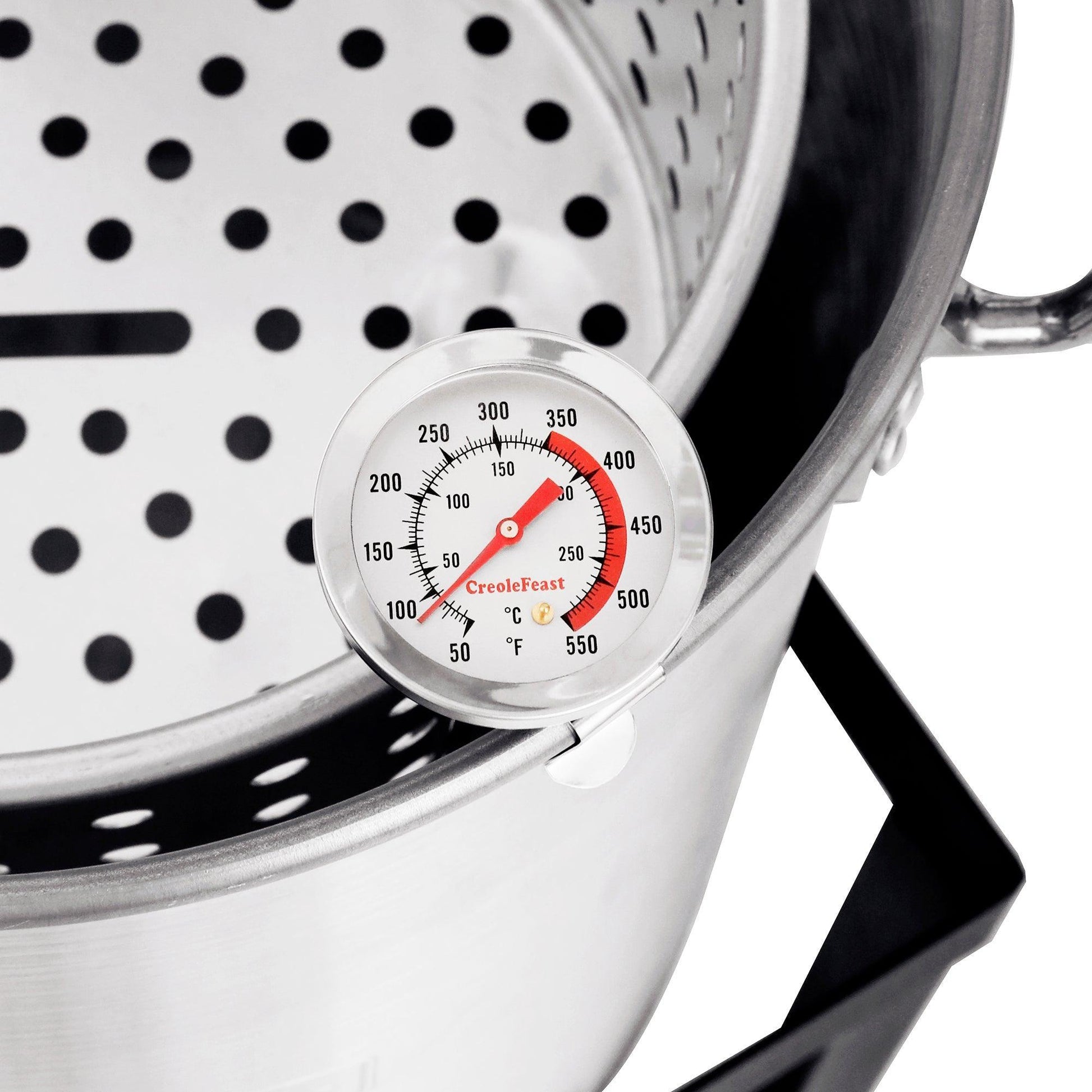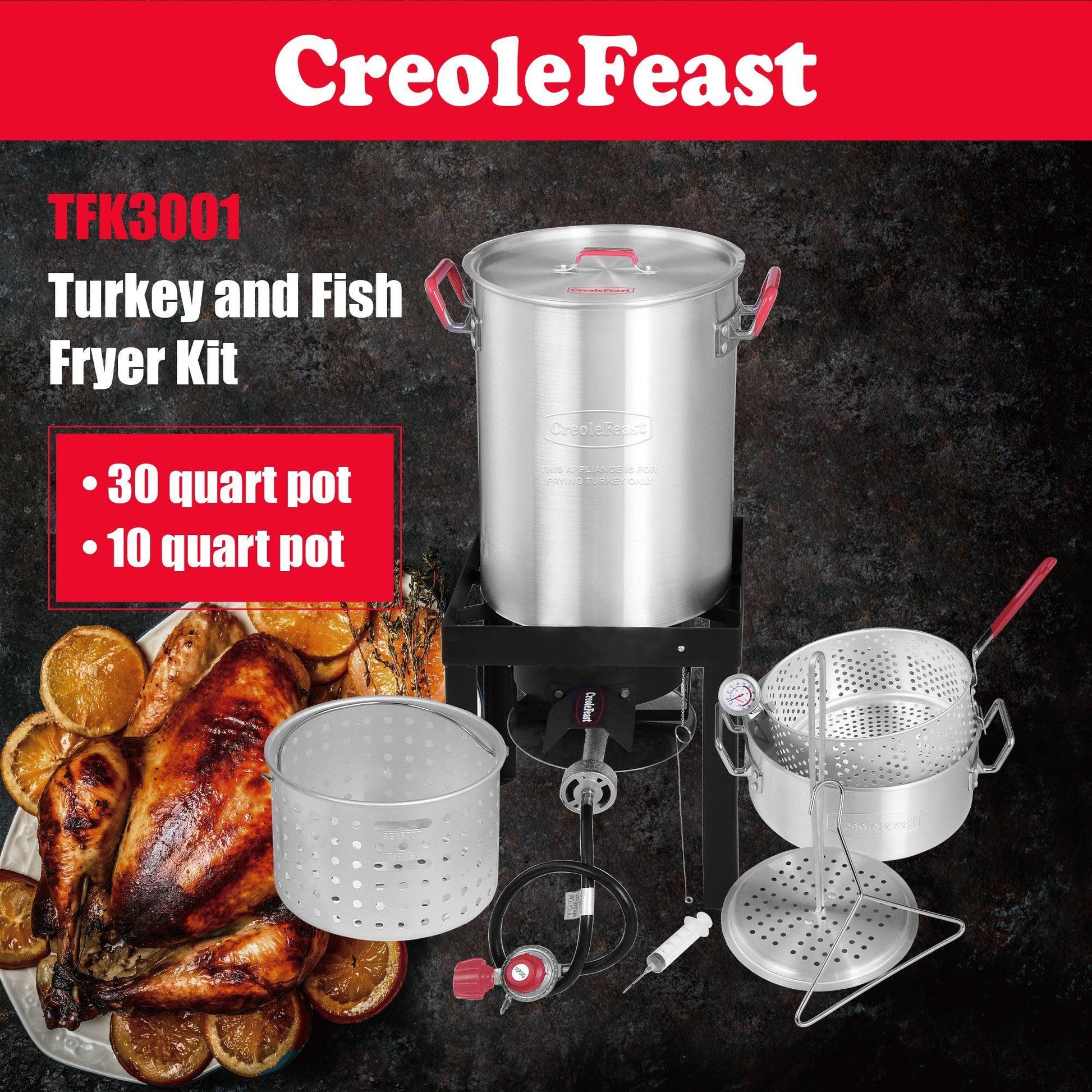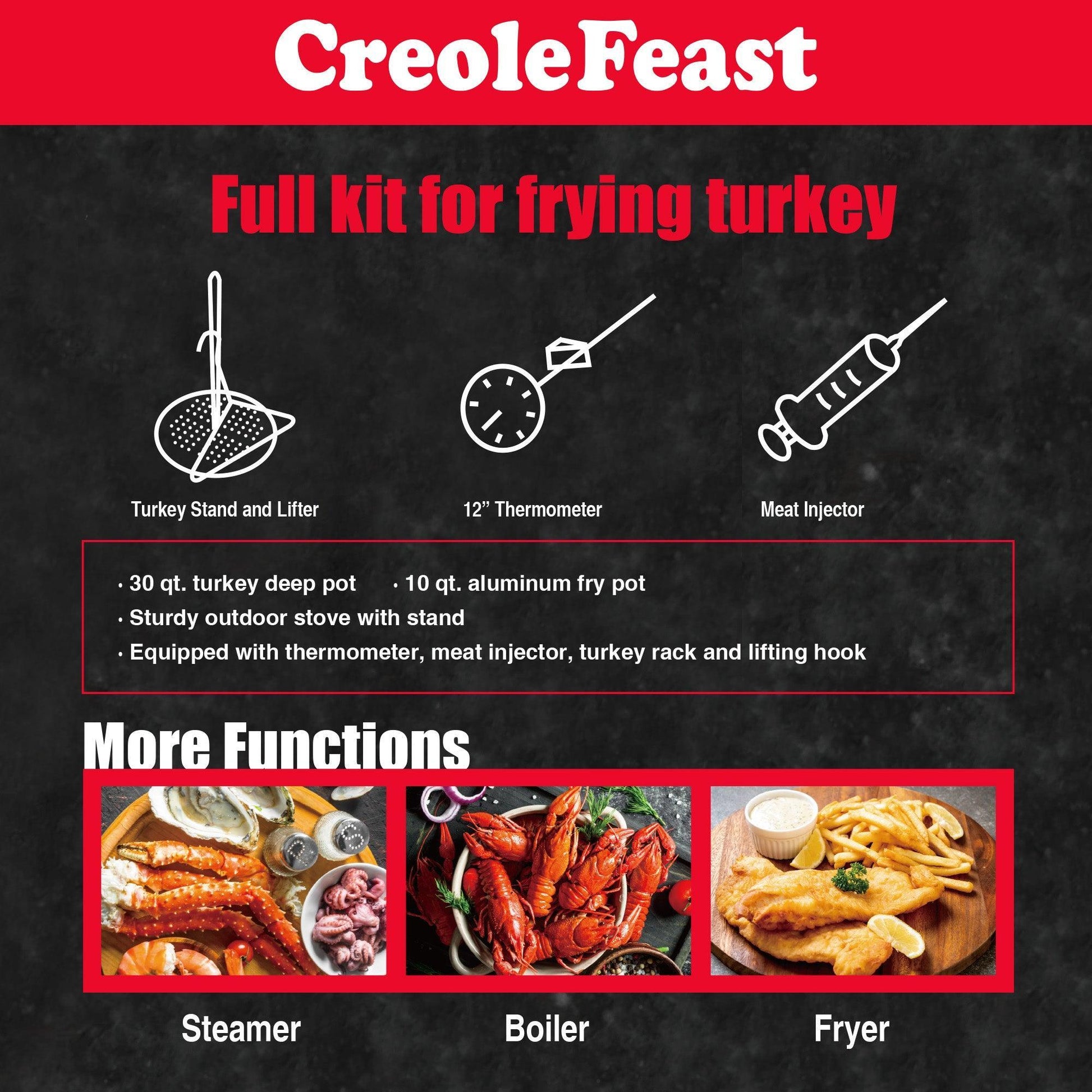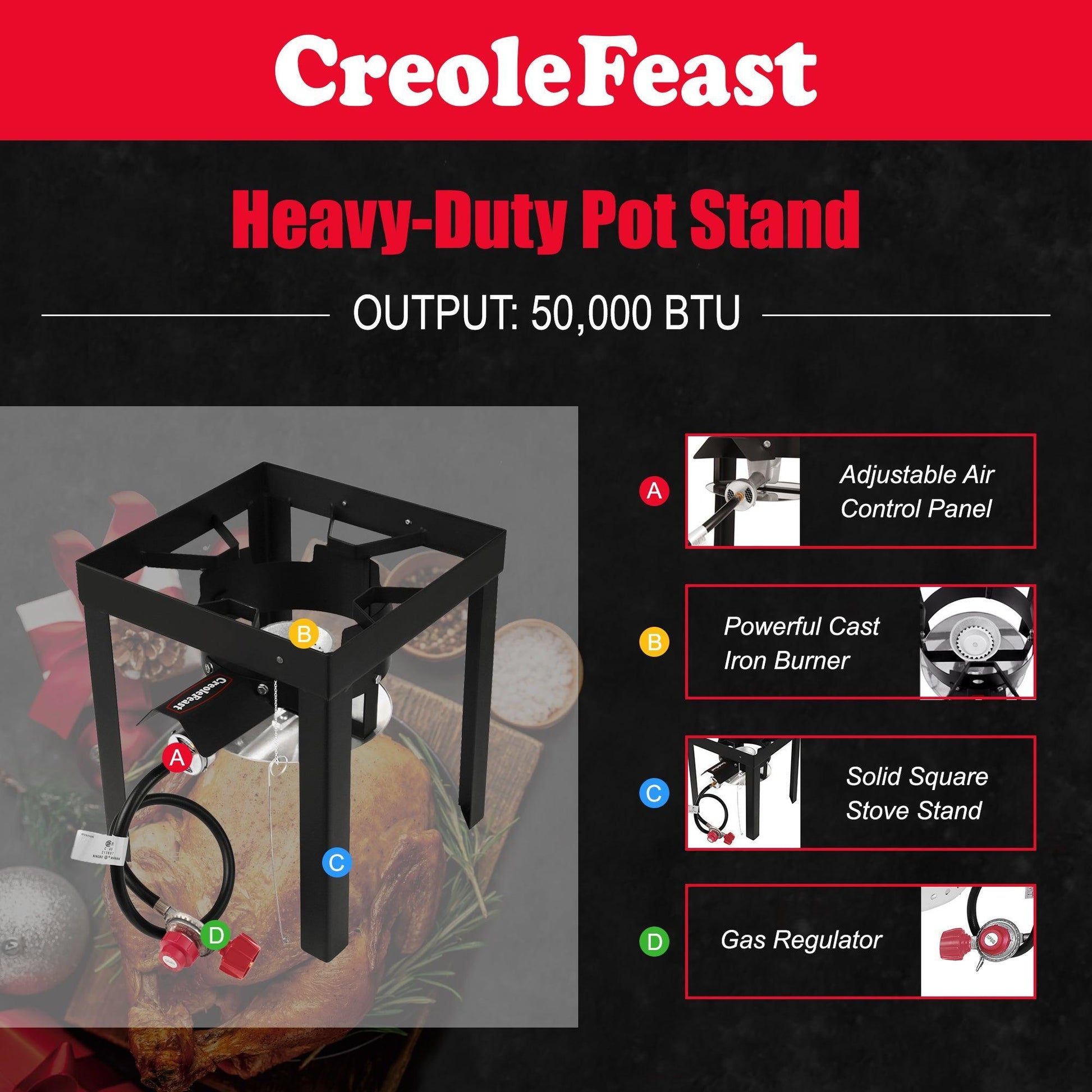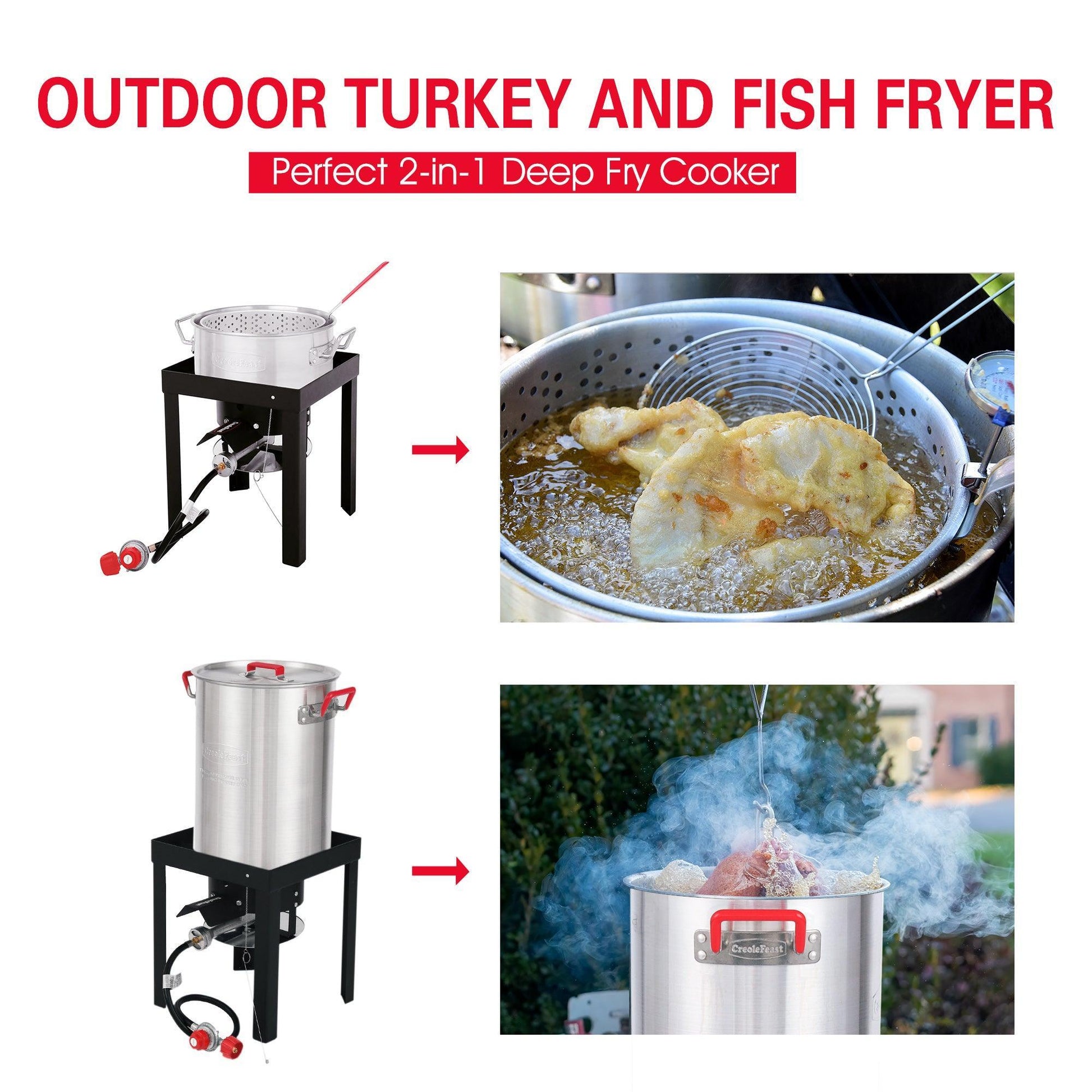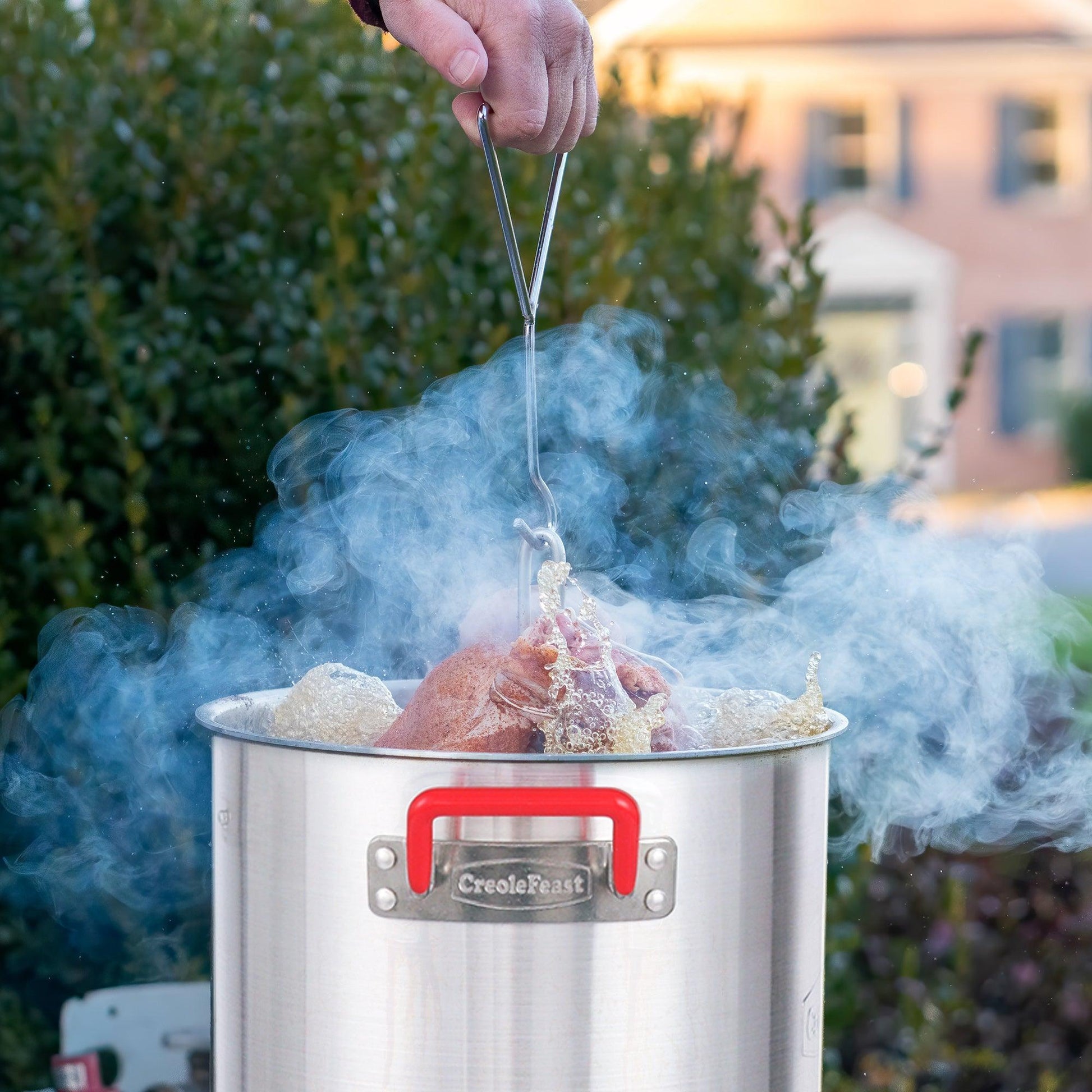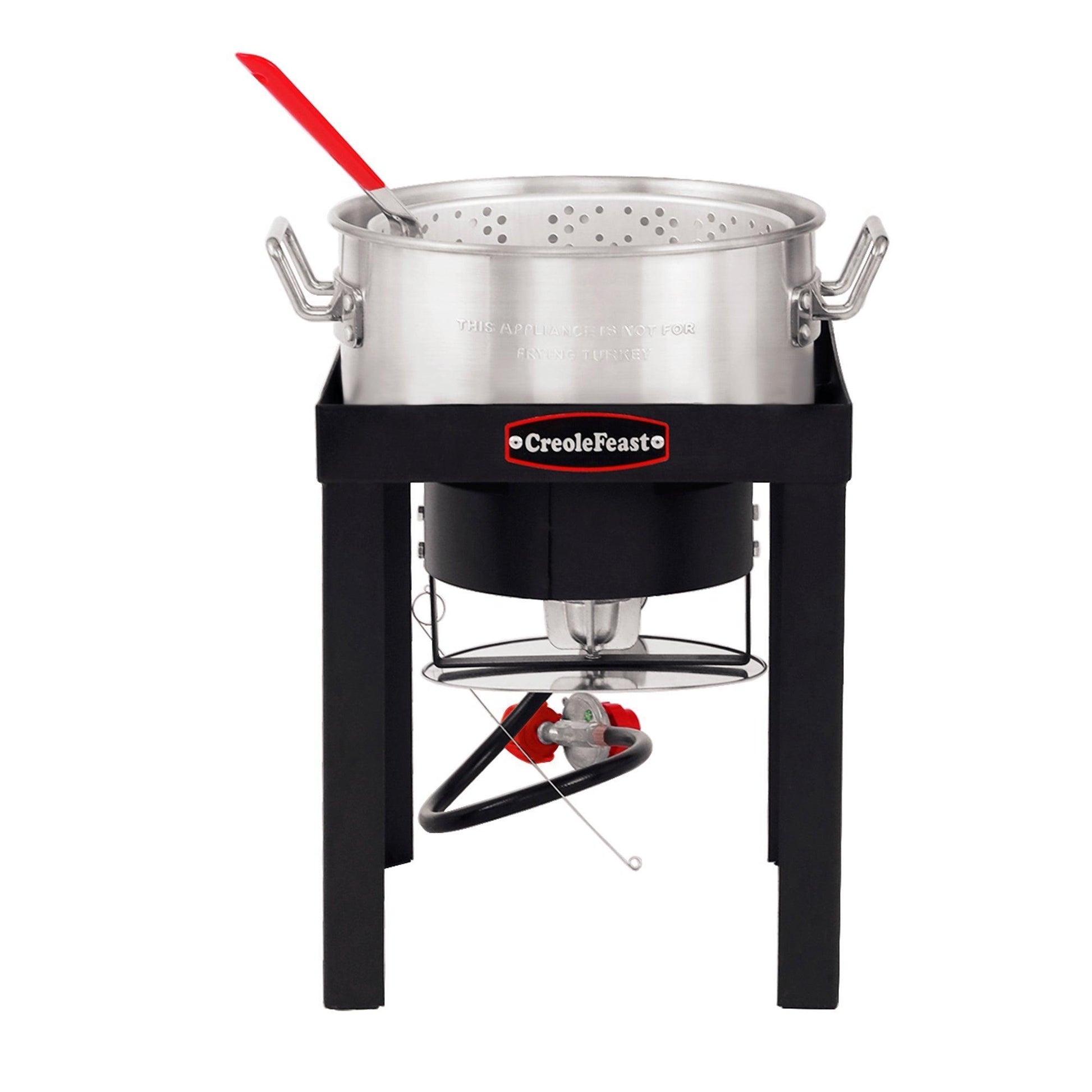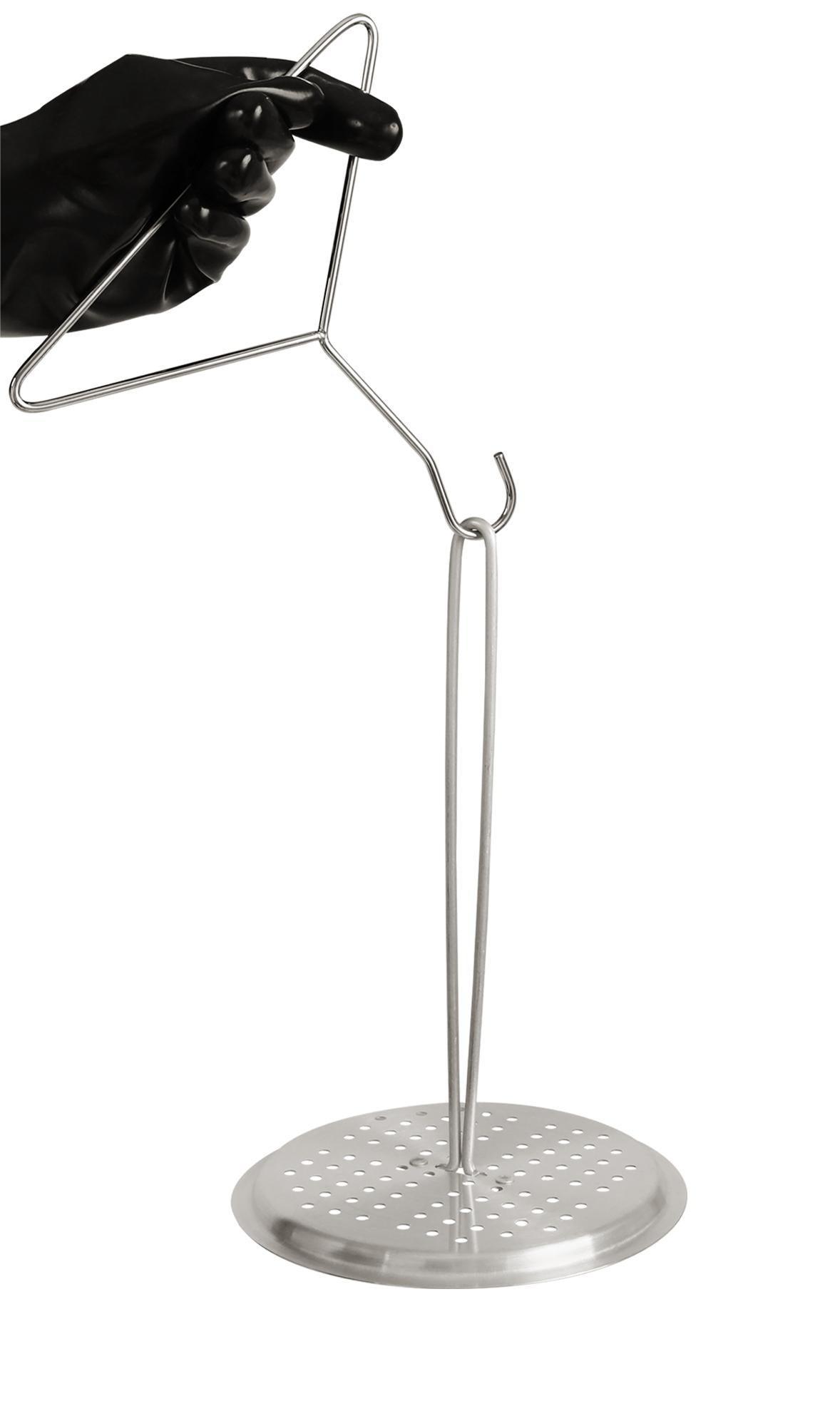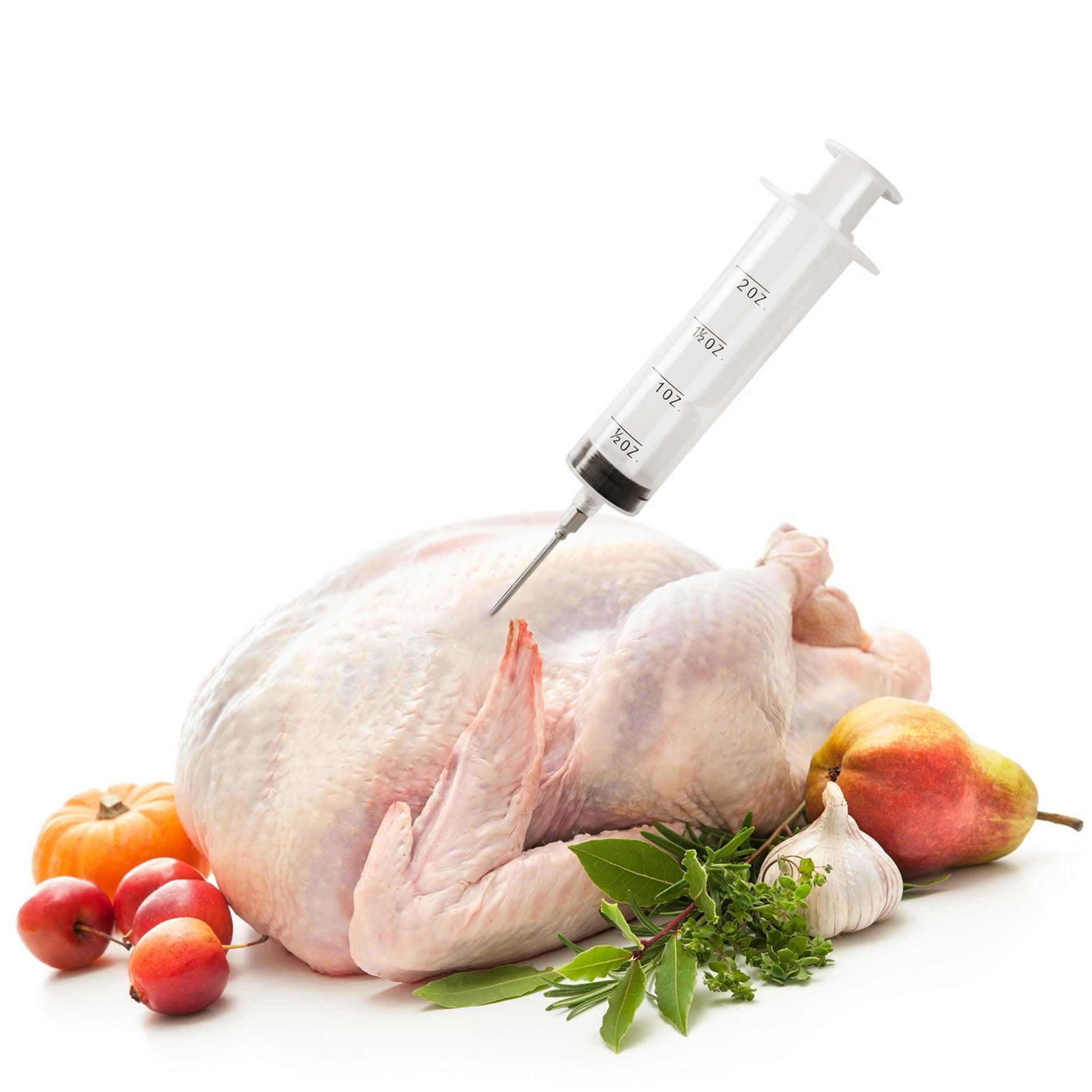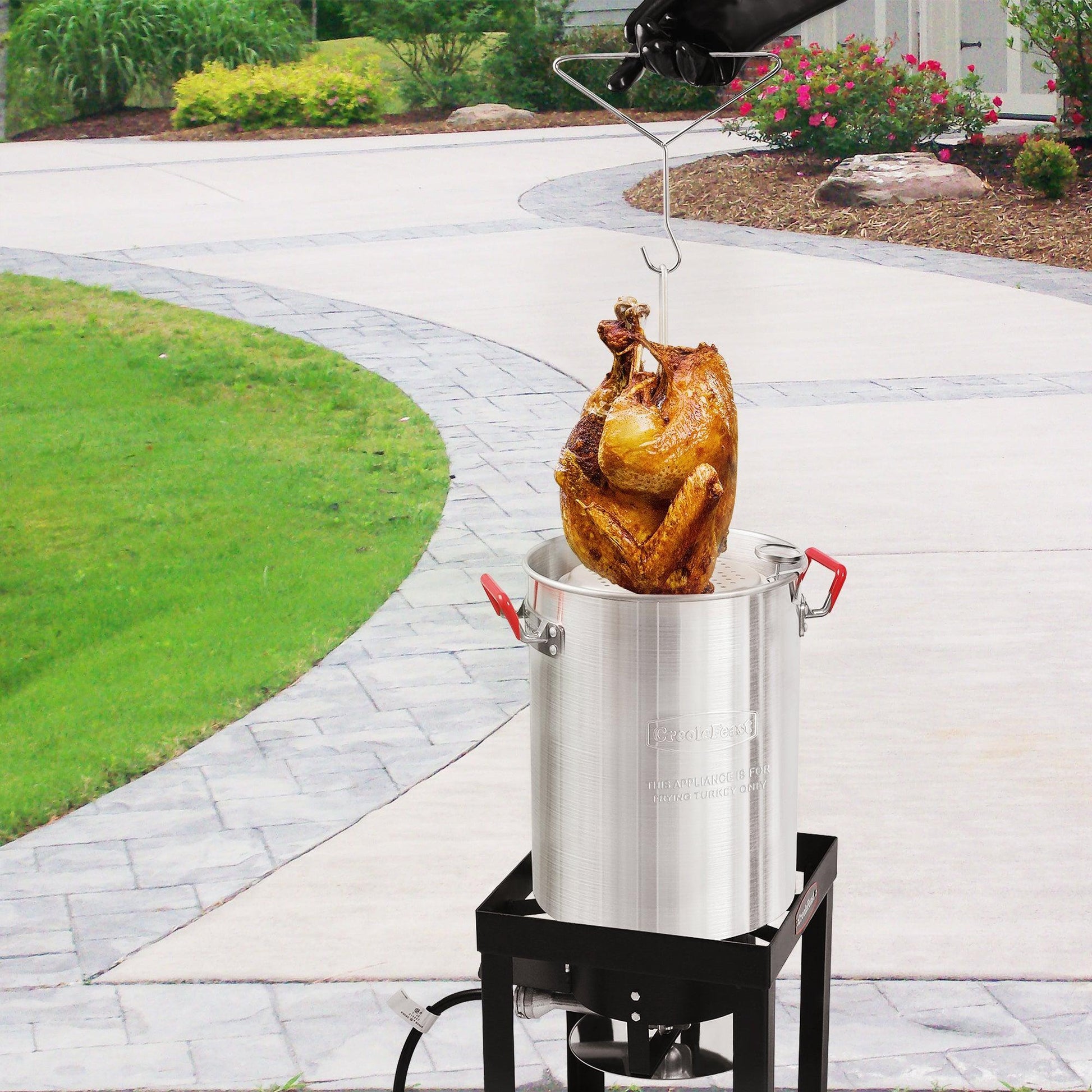 Aluminum Turkey Fryer Boiler Set
Sale price
$119.99
Regular price
Estimated delivery:

Dec 07 - Dec 11

Free shipping on all orders.
Get together, and enjoy frying a Thanksgiving turkey, crispy seafood and fish for family use and friends visit with Creole Feast, 50,000 BTU, Premium Aluminum 30 Qt. Turkey and 10 Qt. Fish Fryer Boiler Steamer Set. 1 set solves all the hassle. It delivers 2-in-1 feature of deep frying or just steaming or boiling with water. With the user-friendly design, the assembly work can be done in 15-minutes. The Fryer provides a powerful burner with high output of 50,000 BTU that heats fast and evenly. No need to squander your whole night to let turkey soak the marinades or seasonings, only simply draw the prepared marinades into the injector syringe and distribute evenly throughout the turkey, add the oil to the pot and start your frying journey. With this easy-to-read temperature thermometer to check the oil temperature instantly, you can easily catch the right moment to fry your turkey or seafood into crispy golden brown and timely lift the perforated basket or the turkey rack by a wide lifting handle. Thanks to the solid square frame, it is an ideal choice for outdoors.
Quick assembly: easy to assemble within 15-minutes

Set content: including 30 Qt. pot, 10 Qt. pot, lid, perforated fryer steamer basket, temperature thermometer, perforated turkey rack, lifting hook, marinade injector, burner stand, LP hose and regulator

Combo design: 30 Qt. turkey fryer: use the basket to deep-fry or steam turkey and seafood, remove the basket to boil soups, stews and jambalaya, 10 Qt. fish fryer: fry fish, chicken wings, French fries and small items, not for the heavy turkey

High output: 50,000 BTU cast iron burner guarantees the great power for frying a heavy turkey or a basket full-filled with fish, and the adjustable air control panel with dust-resistant mesh can control oxygen or gas consumption for clean blue flame of the burner

Solid foundation: this set features a square, all-welded and durable steel stand with 4 triangle legs for firmly securing footing and preventing tipping, it is important and necessary for high heat oil outdoor cooking

Accurate temperature monitor: ultra-fast 11.8 in. L probe thermometer checks the fluctuation of internal oil temperature in real-time

Turkey preparation: 2 oz./60 ml marinade injector with an anti-rust stainless steel needle for turkey preparation and to ensure the deep penetration and even sauce distribution before frying

Convenient operation: heavy-duty riveted handles on the fryer prevent your hands from scalding, the lifting handle can hook the top of plated poultry rack easily after frying the turkey, and the anti- heat long handle on the fish fryer makes it easy to lift food out of the hot oil
Up 20lb Turkey- pots on thin side- good value though
Box arrived undented. You will need a screwdriver to set up and a propane tank to use the fryer. 10 qt pot had dent on bottom. Maybe a factory issues due to others seem to have the same dent. That being said these are thin pots and baskets. And I do mean thin.Instructions were good enough for me to set up in about 20 minutes. Looks to be able to fry an 18-20 lb turkey.For 1st use I did a crab boil using the 30qt and basket. Ran for 3-4 hrs continuously. Worked great. No issues with cooking.But....during clean up I noticed it did leave heat marks on the bottom of the pot. I also noticed there was discoloration on the inside of the 30qt and throughout the basket. I did season all pots and baskets as the instructions advised the day before.TLDRGood value for what you pay. Large enough for a 18-20 lb Thanksgiving Turkey or a crab boil. Thin pots and baskets.
Very nice setup
Very easy to setup and looking forward to shrimp boils and deep fried turkey! Will update my review after use.
Easy to use
Easy to use, would like to buy a 2nd boil basket but unavailable at this time.
Corn on the cob
Did a great job for corn on the cob for a picnic.
Leave time for assembly!
We love our new fryer! We did not know that we would need tools to put it together and we waited until we were at the park to open it. Just remember to open it and leave plenty of time to put it together properly, and you will love it too!