Skip to product information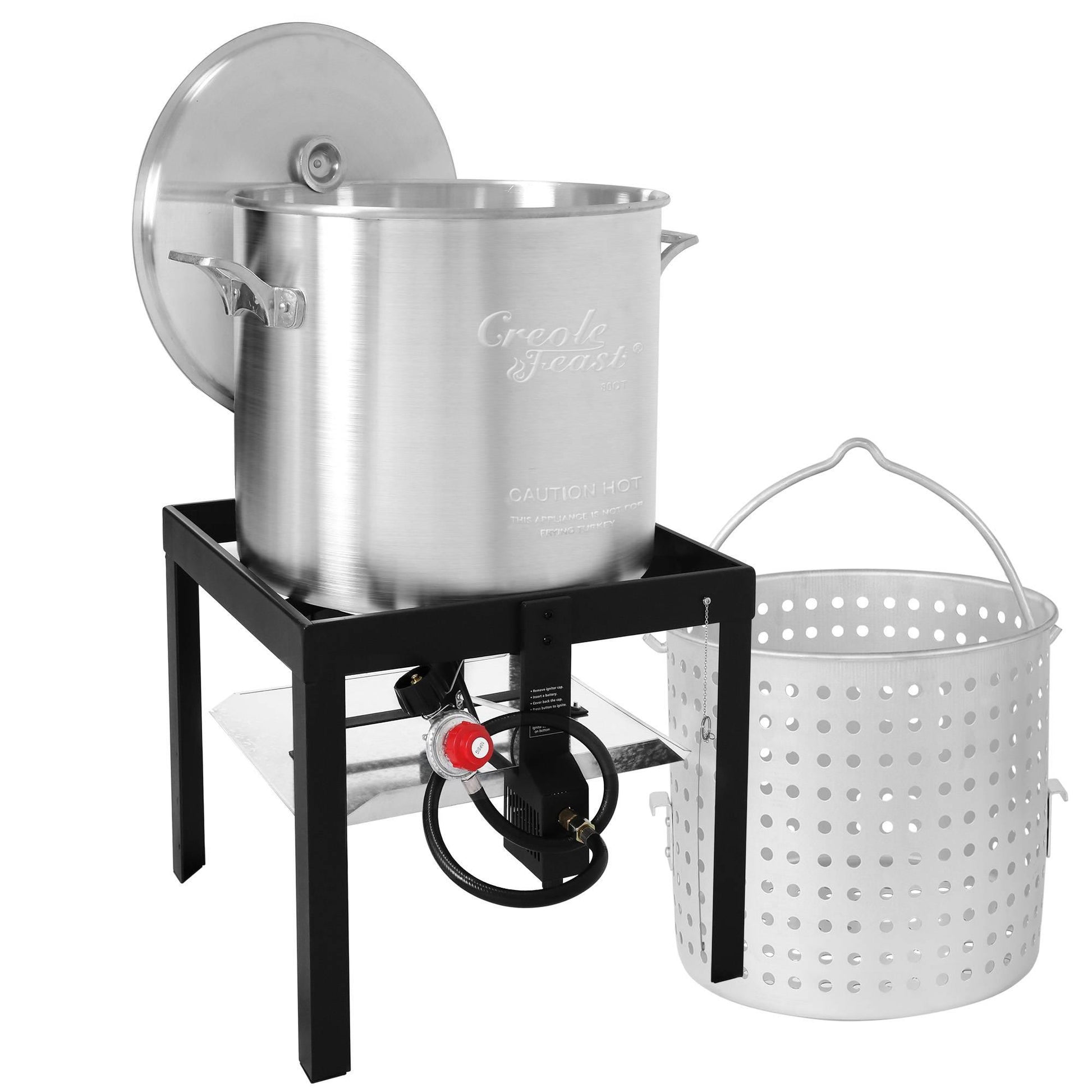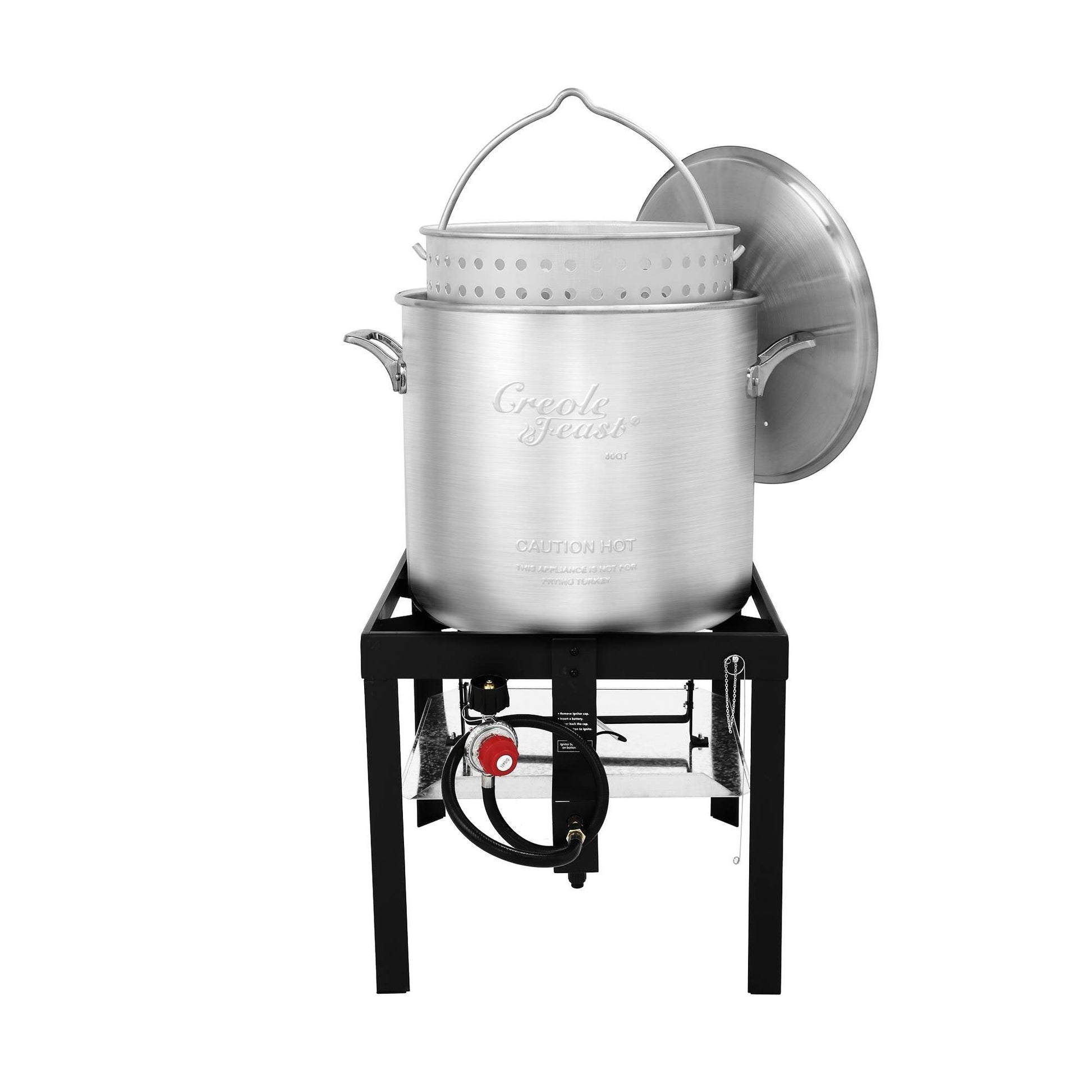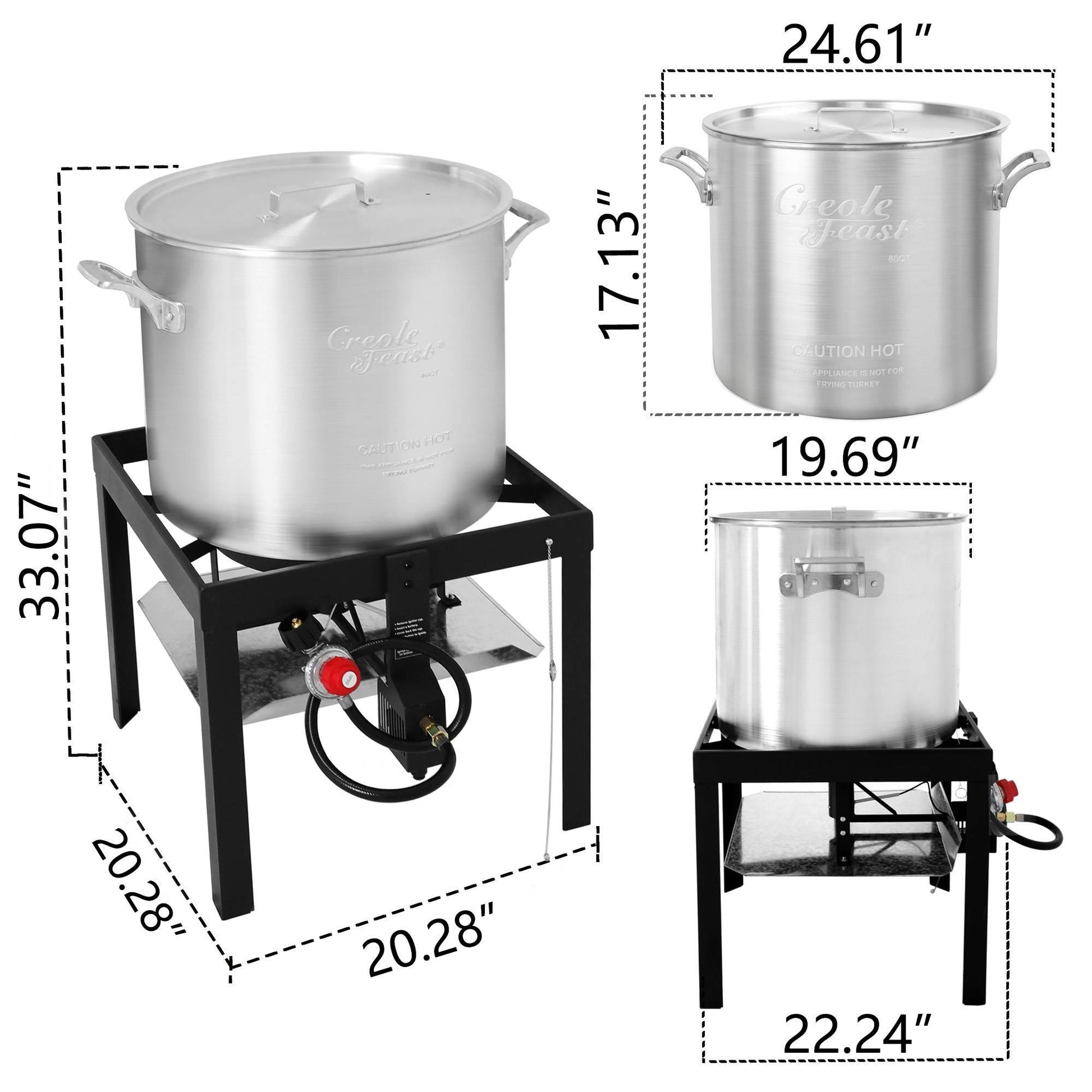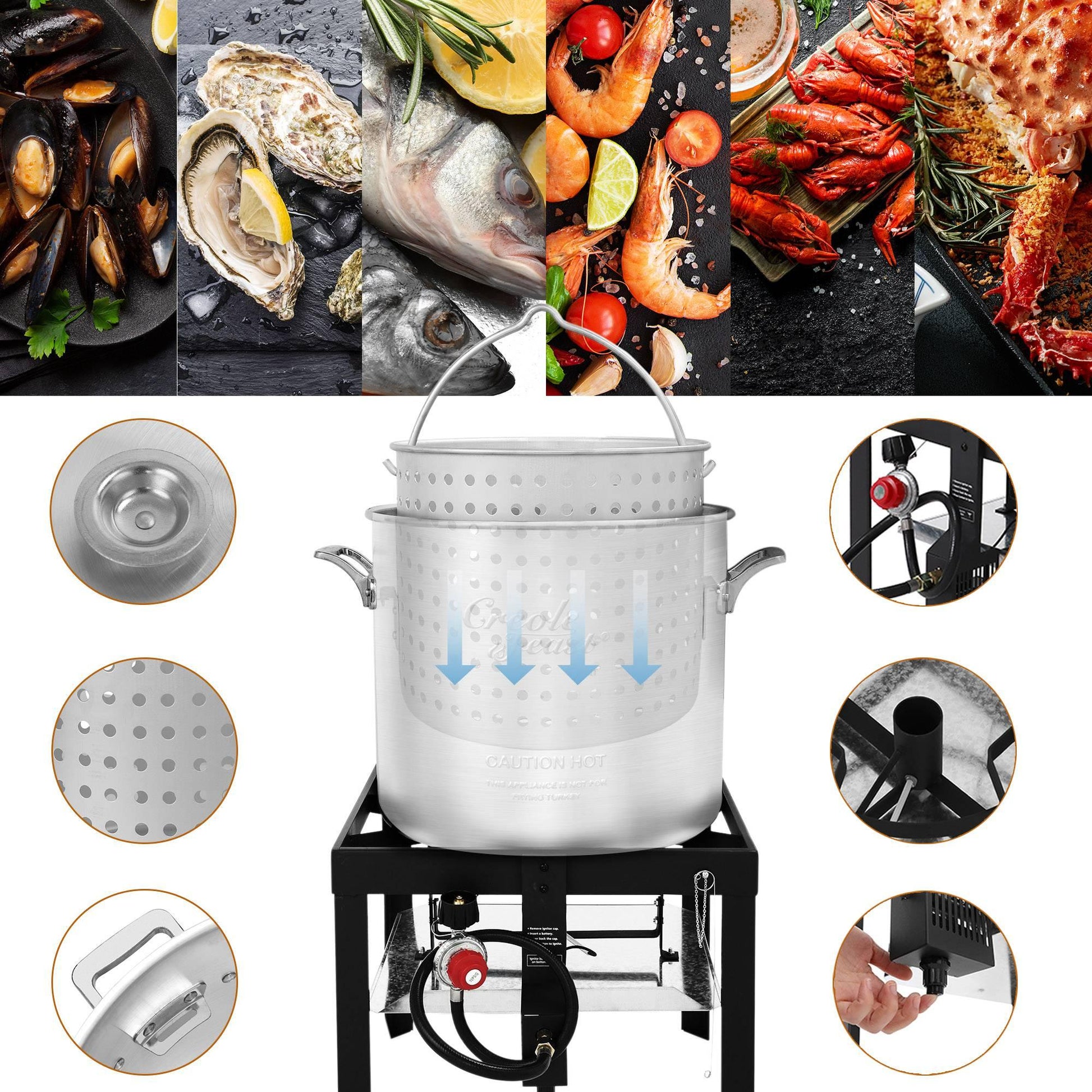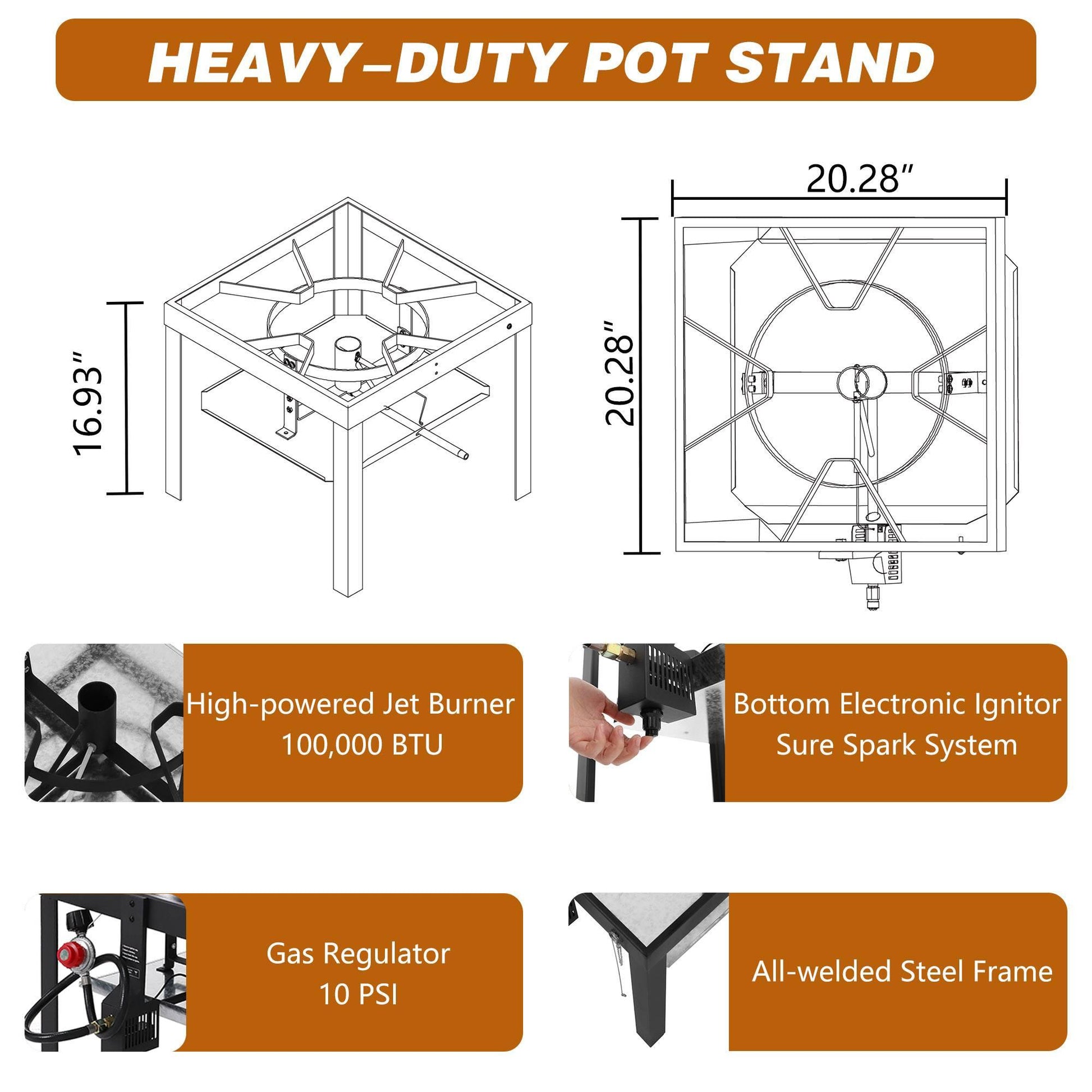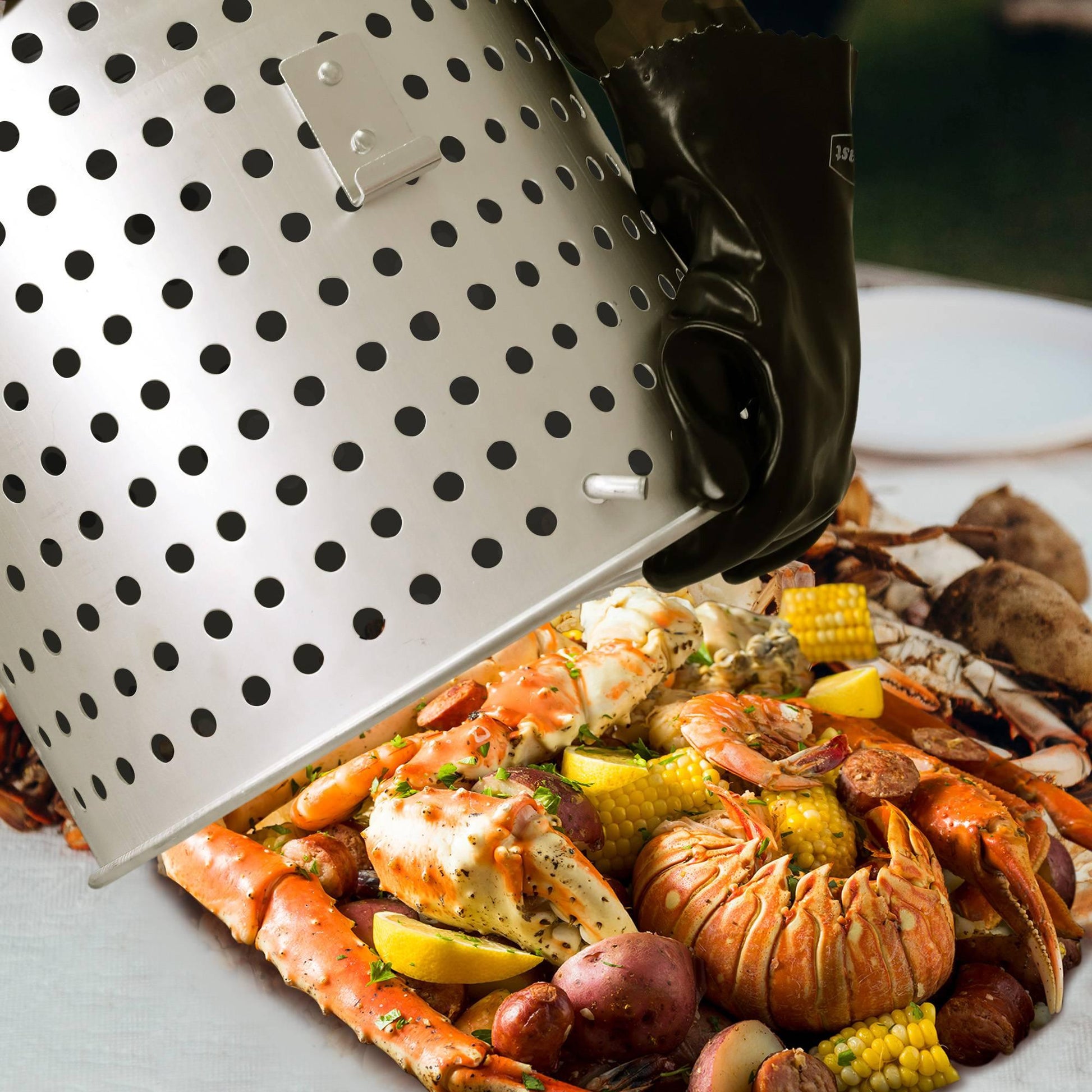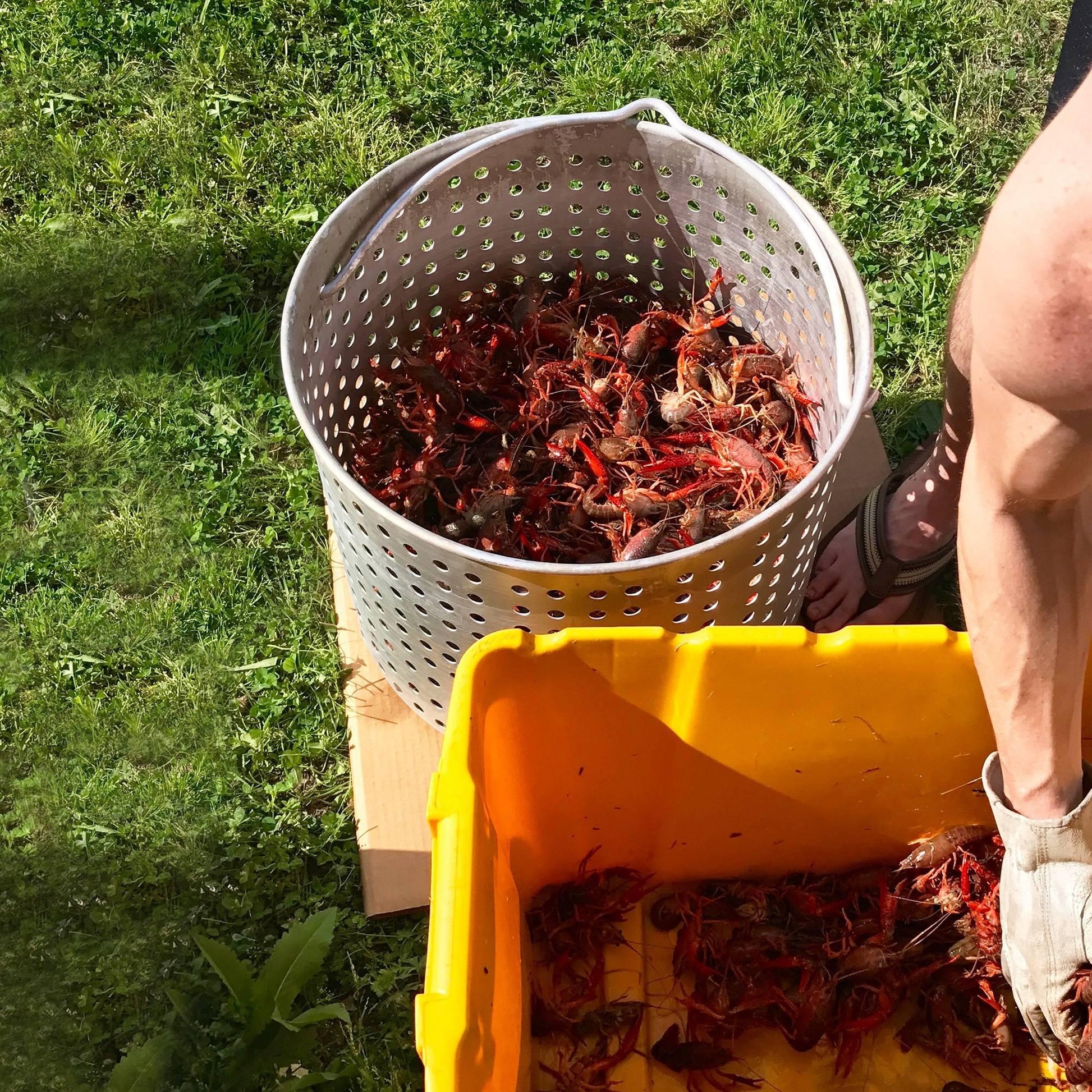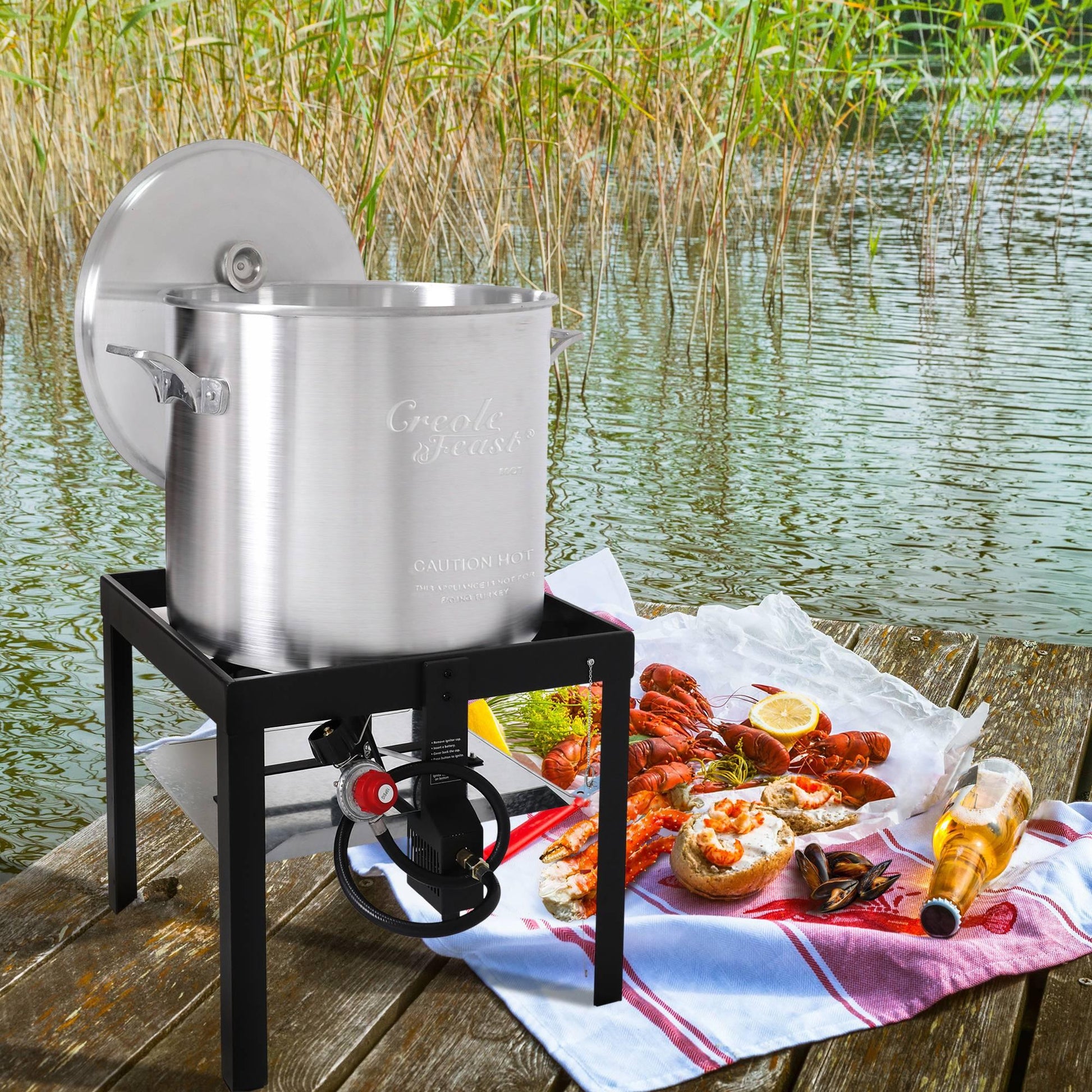 80 QT Aluminum Seafood Boiling Kit
Sale price
$189.99
Regular price
Estimated delivery:

Dec 07 - Dec 11

Free shipping on all orders.
You are invited to enjoy the crazy seafood feast this-weekend. With Creole Feast SBK0801 Seafood Boiling Kit, you could experience many seafood flavors with your own choice of spiciness that is in no doubt to satisfy your taste buds. Clams, shrimps, mussels, crab legs and crawfish go with fresh summer corns, red-skin potatoes and smoked sausage, which totally make seafood boiling awesome every time. Enjoy ultimate Cajun-style seafood, and let the flavors surf on your tongue with Creole Feast SBK0801 Seafood Boiling Kit.
Grand seafood feast: everything from seafood to vegetables can be well-boiled, this boiler cooks up to 45 lbs. of seafood at a time with 80 Qt. boil pot and 60 Qt. basket of dedicated capacity in 30-minutes averagely

High-powered burner: single powerful jet burner produces up to 100,000 BTU which heats up quickly for a large amount of seafood boiling

Reliable spark ignition: electronic ignition system allows for quick spark by the simple push of 1-button ignitor which is at the bottom of the panel to prevent high heat for long-time use

Easy-to-drain design: hang the basket latches into the slots and make the basket rest in place for hands-free water draining and hassle-free cleanup, these hooks can also hold the basket for great steaming

Lid assist: this integrated lid hook allows for all-around safekeeping on the side of the pot, and use the paddle (not included) to lift the handle on the lid for convenient carrying

All-welded stand: heavy-duty fully-welded frame construction provides extra-strength and durability for consistent boiling

Adjustable propane regulator: the 0-10 psi adjustable regulator with the 30 in. hose ensures safe gas flow and pressure into the burner during boiling or steaming

Easy to carry: contoured handles are designed for secure handling of the large pot

Insert 1 AAA battery (not included) into the ignitor.
Notes:
1. This appliance is not for frying turkey;
2. Please wear high heat-resistant gloves when touching the handle during boiling.
Recommend Creole Feast TG1305 High Heat-Resistant Gloves.
The best
Really good quality. Can stand up to the weather out side. Easy clean up. Easy to use. I love it
Great Product
Great product, large size and very sturdy and durable
Awesome
It was way bigger than expected and very good quality and a very reasonable price
50 lbs of Crawfish
Worked great for our first annual crawfish party. Cooked up 50 lbs of the mudbugs with no issues. Sturdy and well-built for the relatively low price.
Very well made stand, pot and burner.
Be careful, some brands are junk. This one is well engineered and made.